One Focus Network launched July 1, 2017 to advance life-giving churches throughout the United States and around the world. Its rich history comes from the strong foundation of two former church networks — Grace Network and New Life Ministries International.
Unity of vision, mission, leadership, and finances enables congregations to make a more significant impact than any of the congregations could make on their own.
Network Members
One Focus Network consists of churches, missionaries, and trans-local ministries. Our hearts beat with a passion for Christ and the expansion of the Kingdom of God throughout the world making disciples of all nations.
---
---
Abiding in the Vine Family Life Ministries, Inc.
Barbara A. Ward
Newport News, VA
757-593-2968 | abivfamilylife.org
---
Face to Face Fellowship
Pastor Jason & Kimberly Benedict
Virginia Beach, VA
757-375-3964 | [email protected]
---
Freedom Destiny Church
Pastors Adam & Candice Smithyman
Orange Park, FL
904-272-2266 | freedomdestiny.org
---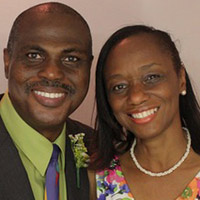 Global Outreach Church (GO)
Pastors Chris & Dahlia Cunningham
Virginia Beach, VA
757-966-0312 | gochurchva.com
---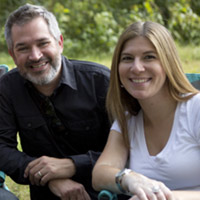 Grace Covenant Church - Roanoke
Pastors Chris & Nikki Stup
Roanoke, VA
757-540-342-8464 | gccroanoke.com
---
Kingdom Living Ministries
Pastors Ron & Vanessa Battle
Newport News, VA
757-926-4039
---
Living Faith Christian Fellowship
Pastor Mario & Joyce Biazon
Virginia Beach, VA
757-519-9763 | livingf8.com
---
Living Word Outreach Ministry
First Lady Kimberly Jernigan
Virginia Beach, VA
757-717-7984 | livingwordorm.com
---
Macungie Christian Community Church
Pastor Rex & Sue Cox
Pastor Bill & Michele Lutzko
Macungie, PA
610-966-2382 | macungiechurch.org
---
New Covenant Christian Community Church (NC4)
Pastor Jack & Trish Groblewski
Bethlehem, PA
610-861-7725 | nc4.org
---
Power International Center of Hope
Pastor Helen Turpin
Buffalo, NY
716-892-1805
---
R5 Church
Pastor Kirby & Tara Anthony
Charlotte, NC
980-265-8241
---
Staunton Grace Covenant Church
Pastor Steve & Jane Paulus
Staunton, VA
540-886-8076 | stauntongrace.org
---
one focus: kingdom expansion
One Focus Network's heart beats with a passion for Christ and the expansion of the Kingdom of God throughout the world.
---
---
church planting initiative
C: Church Health
O: Organizational Health
R: Relational Health
E: Emotional & Spiritual Health
---
Prayer at the launch of CORE.
equip --> prepare --> launch
Our neighborhoods, cities, and regions need a host of diverse life-giving churches. One Focus is committed to seeing churches planted all throughout the world via dynamic Apostolic oversight and deeply satisfying relationships.
Comprehensive training and preparation is essential. The task is great and a clear process and launching mechanism are required. CORE is that training mechanism.
The timeframe for completion varies by candidate. The entire process can be completed as quickly as 9 months for a candidate who is motivated and well-equipped to pioneer a new church. For other candidates, however, the process may take 12-24 months.
Ideally, the church planting candidate will come from a sponsoring One Focus Network church. It is possible for a candidate to come from the "outside" with no prior One Focus affiliation. In those cases, the initiate and educate stages are even more critical to ensure connection and participation in OFN.
DOWNLOAD CORE APPLICATION
CORE follows an 8 stage process:
---
Initiate

Understand the calling

Educate

Foundational stages

Assess

Discover, analyze, and train

Pre-Launch

ARC coaching and OFN equipping

Team Development

Assemble church plant team

Fund

Matching and loan program

Launch

Licensing, sending, and launch service

Relate

Post-launch coaching and trouble-shooting
---
leadership training initiative
Inspiring
Relevant
Intensely Practical
---
Impact weekends are inspiring, relevant, and intensely practical.  The instruction includes interactive lectures, videos, Q & A, and small group discussions. The teaching and training is lead by various One Focus Network pastors and leaders.
The relationships forged in each cohort will prove as vital as the skills and insights acquired. This allows leaders from One Focus congregations to learn from each other and aid in forming relationships that bond congregations together.
---
Long-Term Timeline

8 weekends over a 2 year span

Rotating Locations

Each weekend is hosted at a different One Focus Network church

8 Topic Syllabus

Each weekend is unique and refreshing
---
church refinement initiative
Re-strategize
Re-evaluate
Re-focus
---
Thrive weekends bring One Focus to your congregation.
The goal is to help each church re-strategize, re-evaluate, and re-focus their ministry. This will take place over a span of three weekends that will include a series of conversations, data gathering, observations of ministry, and prayer. These weekend will take place on sight and will include interactions with the churches staff, eldership, and lay leadership. This is to help provide an accurate sense and recommendations based on relationship formation and insight gained by on-sight interactions.
We believe that through these weekends, that OFN will be able to provide apostolic, pastoral, and prophetic insight into the church's most current setting. Thrive will focus on providing insight and guidance in three primary areas of the church: Leadership, Structure, and Ministry.
---
3 Weekends

Friday - Sunday each weekend

At Your Church

One Focus comes to your congregation

3 Areas of Focus

Through the lens of interviews, obversavations, and assessment
Believers Church of Redlands - Redlands, CA
Big House Church - Norfolk, VA
The Renewal Church - Pittsburg, CA
Erie Christian Fellowship Church - Fairview, PA
Full Circle Church - Harrisonburg, VA
Global Outreach Church - VA Beach, VA
Grace Covenant Church - Harrisonburg, VA
Grace Covenant Church - Roanoke, VA
New Beginnings Fellowship - Allentown, PA
New Covenant Christian Community Church - Bethlehem, PA 
New Life Church - VA Beach, VA
Nueva Vida - VA Beach, VA
Nueva Vida-Newport News - Newport News, VA
Power Int'l Center of Hope - West Seneca, NY
RED Church - VA Beach, VA 
River Valley - Herkimer, NY
Staunton Grace Covenant Church - Staunton, VA
Whole Word Fellowship - Oakton, VA
Activate your passion for Kingdom growth.